Inside IBEW 90
Retired Member Claudio Romanacci has passed away
They were very appreciative of our donation and thank all of IBEW Local 90 staff and membership.
The IBEW Local 90 RENEW committee is proud to give back to the community.
Path to Power Political Candidate Training
How to register in minutes before you feel sick
Get one in minutes through the Online Benefits Portal!
**PUBLICE NOTICE FROM UL**
Retired Member Fred Ciastko Passed away
Retired Member Daniel McGowan passed away
Image: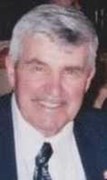 Retired member Bob Jastremski passed away
Retired member Carlton Saari has passed away
Please see the link for details